Special Offer Potted Collections
Our rose collections provide excellent value for money, containing 4 potted roses in each collection.
We will select our choice of 4 individual varieties, depending on what looks best on our nursery on the day. The choices will be made containing a mixture of up to 4 colours if ordering a collection by type: Hybrid Tea, Floribunda, Climbing Roses etc, or we will select roses or similar heights if choosing one of our single colour collections.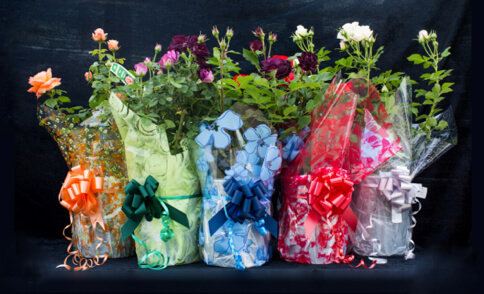 Gift Wrap & Card Service Available on All Roses