Rose of the Year & Gold Standard Award Roses
The Rose of the Year award was introduced in 1982 with an aim to discover and trial new varieties each year.
The new varieties are entered into a two year trial period where they are grown in areas throughout the UK, using different soil types and climates to ensure that the healthiest varieties are grown. The winning variety is judged for its performance throughout the trials and is awarded the Rose of the Year title.
Style Roses are proud to grow and supply many of the winning Rose of the Year varieties as listed below. By buying a winning Rose of the Year variety, you can be confident that you are purchasing a healthy and well trialled garden rose with a nationally recognised award.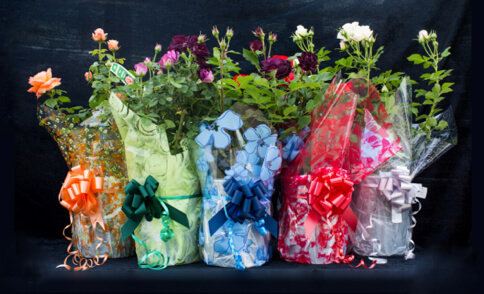 Gift Wrap & Card Service Available on All Roses