Rambling Roses
Rambling Roses are rapid, pliant growers ideal for covering over buildings, high walls, pergolas and for scrambling up trees. Pruning is different to other climbers as flowers are produced on the previous years growth, so prune earlier, straight after the main flush of flower or just leave it to go mad if you dare!
Rambling roses can also be grown in large heavy containers, 1/2 barrel, approximately 22″ x 22″
Typical growth for Ramblers is 4.5m to 7.5 meters but vary for each variety.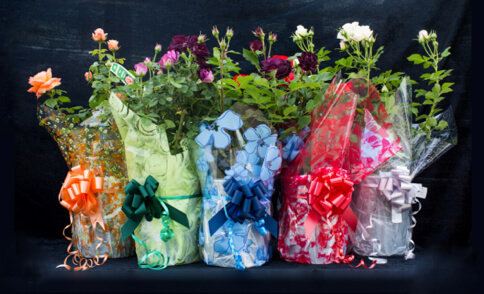 Gift Wrap & Card Service Available on All Roses